December 2017
2018 East Valley Citrus Clinic - Greenfield Citrus Nursery
January 20, 2018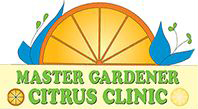 LOCATION:
Greenfield Citrus Nursery
2558 E. Lehi Rd
Mesa AZ 85207
See Map
Maricopa County Master Gardener
Master Gardeners partner with University of Arizona Faculty and industry experts to teach you all that you would like to know about Citrus.
If you have Citrus or want to grow it: Join our experts for the following activities and presentations
Tasting Tables
102 Citrus Varieties on Display
Selecting, Planting and Care
Fruit Trees for Sale
Fruit for Sale
Outdoor Event - Rain or Shine - No Pets - Please wear appropriate attire and bring a lawn chair.
Master Gardeners will host two Citrus Clinics in 2018. Information for the West Valley location, Justice Brothers U-Pick Clinic, click here.
Tickets Available:
Maricopa County Cooperative Extension, 4341 E. Broadway Rd., Phoenix, 85040 (602) 827-8200
Greenfield Citrus Nursery, 2558 E. Lehi Rd., Mesa, 85213 (480) 830-8000
Date: 01/20/2018 - 8:30am to 12:00pm
Ticket Price: $10 Admission / Optional: $5 Citrus Guide
Registration Required: Yes
Offers CEUs: No
Contact: Jonneen Cook