February 2005
| | | |
| --- | --- | --- |
| | Frequently Asked Questions | |

Some newly planted trees (i.e. those planted since fall) do not appear to be growing.
A: This is true. They are not growing. The ground is cold and roots will not start to grow until the soil warms--which will be approximately mid-March. Some of the older leaves will fall off and new leaves will form with warm spring temperatures.

Pruning - with the ambient temperatures increasing, the home grower is surveying the landscape. May I prune the citrus?
A: Light pruning may be done year-round. The long new shoots may be trimmed back leaving approximately 6 inches from the rest of the foliage. Wherever a branch is cut, 2 -3 new branches will then start. This increases the weight of the citrus shrub but more importantly provides more shade for the bark and fruit.

Fertilizing - May I fertilize the citrus now?
A: Recommended fertilization is the first part of March. Our desert will sometimes surprise us with a freeze (significant high in the 20s) in the first 2 weeks in February. If fertilization occurs now and the new shoots develop, then a burn-back will occur. For citrus fertilizer amounts go to our fertilization page.
Deciduous trees - these trees are just starting to awaken. When they are dormant they require no water, once they leaf out, watering can begin. Fertilizing these trees in January is recommended and then again following fruit harvest. The fertilization technique is the same as for citrus.

Our warm, early spring weather brings with it signs of blossoms and new leaves. The soil is still cool however, and the chance of old man frost re-appearing is still a possibility, so a word to the wise. Do not fertilize your citrus just yet, and do not trim your trees until the chance of a re-freeze is over; that means waiting until late February before spring pruning. Do not forget, your deciduous trees should be fertilized in January. The beginnings of new citrus fruit are near. Soon we will enjoying the sweet, aromatic smell of citrus blossoms.

DON'T FORGET: your citrus will be blossoming soon, earlier than normal this year due to unseasonable warm weather early in January and higher amounts of rainfall this past month.

David Karp recently wrote an article for the New York Times about lemons. "For over a century lemons came in only one model in the United States: oval, yellow and tart. The California and Arizona lemon industry thrived and saw no reason to change. But lately some flashy new styles have arrived, with pink flesh and green-striped skin.... The most tantalizing alternative lemon is the Variegated Pink. A mutant found on an ordinary Eureka lemon tree in Burbank, CA., around 1930, its immature fruit has green and white stripes; the older fruit loses the stripes and develops flesh pigmented pink from lycopene, which also colors pink grapefruit. They [Pink Eureka lemon] taste much like regular lemon, though when mature can be less acidic, with a tutti-frutti flavor". Greenfield Citrus Nursery sells the Pink Eureka lemon in all sizes.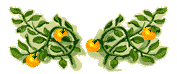 Greenfield Citrus Nursery
John P. Babiarz and Debra L. Hodson, Arizona Growers Since 1972
2558 E. Lehi Rd., Mesa, AZ. 85213-9711
(480) 830-8000 FAX: (480) 833-5705